We Handcraft It All With You In Mind.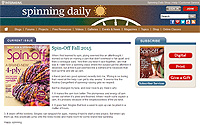 www.spinoffmagazine.com
Published four times a year, Spin•Off magazine features articles about the ancient and thriving craft of spinning. Includes projects showing all the wonderful things you can make with handspun yarn.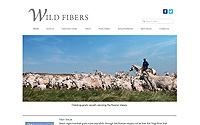 www.wildfibersmagazine.com
In January 2004, the first issue of Wild Fibers rolled off the press packed with pictures, passion, and typos. In the years that followed, Wild Fibers has earned the reputation as the "National Geographic of fibers."
youtube.com/verypinkknits
An informative knitters site. Visit her blog, links to her knitting patterns, as well as study techniques and tutorial videos.