We enjoy attending all sorts of fiber shows and festivals because it gives us the opportunity to meet some of our customers and teach them how to get the best results from our products.
Take a look at our fiber shows and festivals schedule for 2018 below and come see us at the next event near you!
Howard County Fairgrounds, West Friendship, MD
Main Bldg. C-25 - Demonstrating with Carolina Homespun
www.sheepandwool.org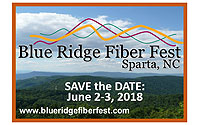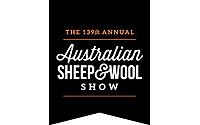 Donna Hamson will be representing Strauch Fiber Equipment Co at the Australian Sheep and Wool in Bendigo, Australia. She will be demonstrating the entire SFE product line and has a full complement of items for sale.
http://www.sheepshow.com
Hunterdon County Fairgrounds (1207 Rte 179, Lambertville NJ)
Click link for the vendors that will be representing us:
njsheep.net/festival/festival-vendors/
Yarn Bazaar: Barn 1 NE center
Woolbearers: Barn 4 SE wall
Hidden Pastures: Barn 1NW-wall
Visit Alpaca Meadows to see our products in action
Open: 9am - 5pm
Ashland County Fairgrounds, Mozelle Hall
2042 Claremont Ave. Ashland, OH
www.autumnfiberfestival.org/
See Ms. Janet Lynn of The Wheel Thing demonstrate all our products
Dutchess County Fairgrounds 6550 Spring Brook Ave. Rhinebeck, NY
Bldg. 29; Booth 7,8
www.sheepandwool.com/vendors/
WNC Agricultural Ctr., Fletcher, NC
Davis Exhibition - Demonstrating with Earth Guild
www.saffsite.org